Thanks to everyone!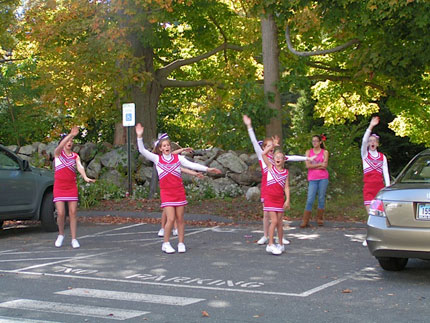 We had help from many new people this year. The Wolverines cheerleaders painted nails, applied temporary tattoos, and attracted attention.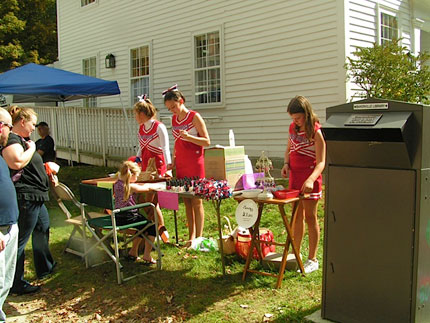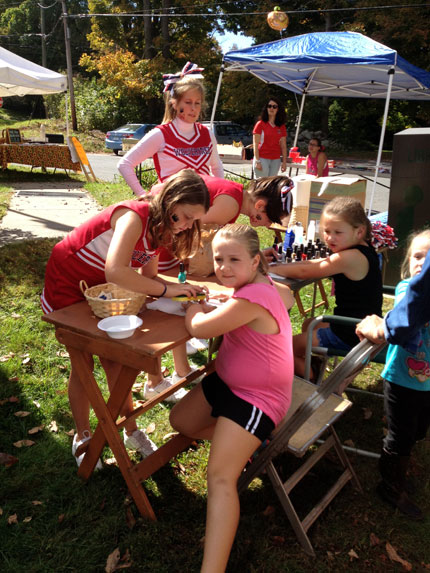 Home Depot offered free wood crafting for kids, as well as cool orange aprons.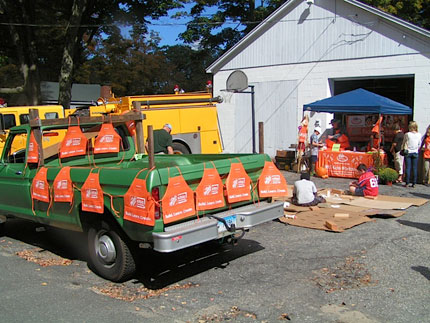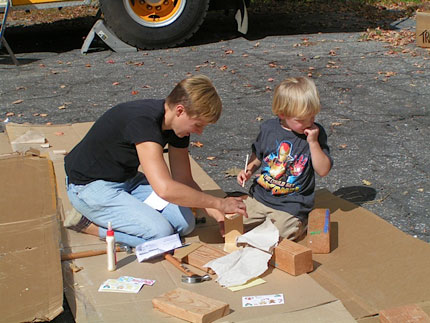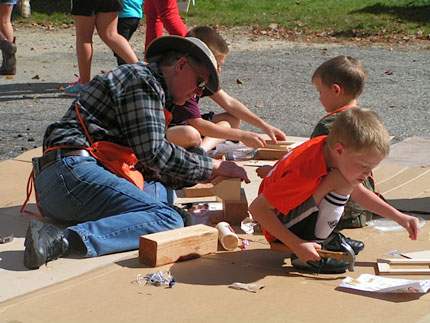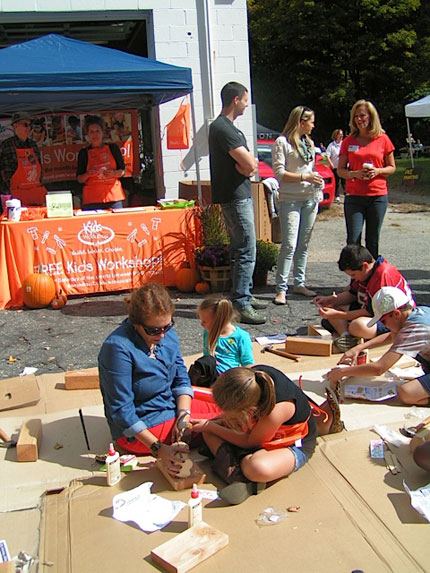 Board member Jared Carroll lent his big yellow firetruck for climbing.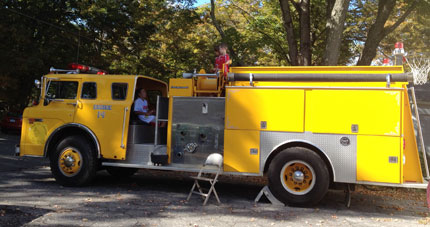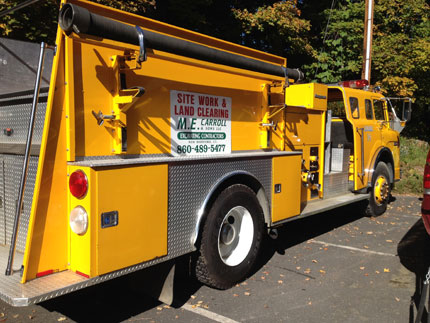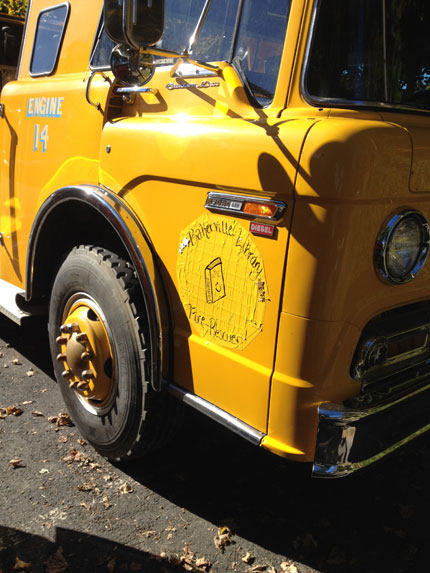 Acadia Otlowski led hula hooping and sold her handmade hoops.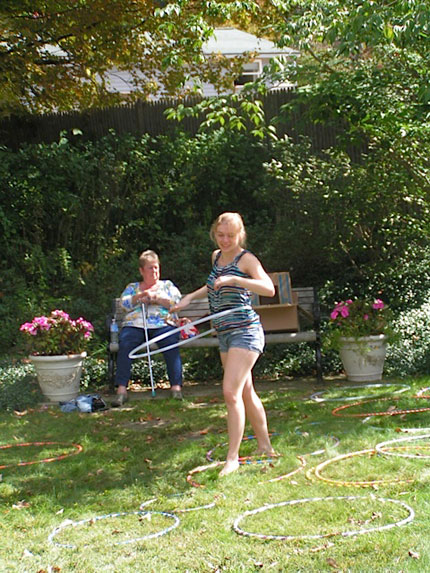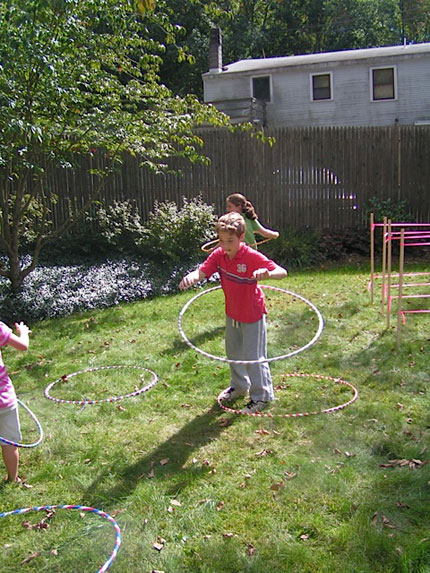 Barden Farm sold baked goods, and ice cream that rocked.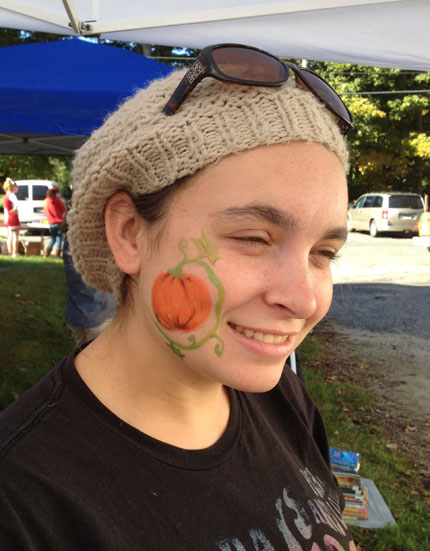 Chris Royer led a zumba demo. Aren't you sorry you missed it?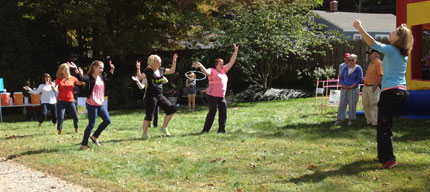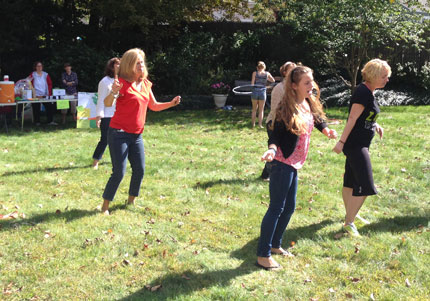 New Hartford PTO and New Hartford Travel Soccer both helped by running refreshment booths.
And we had a bounce house! Thanks to the volunteers who manned it: Hank FitzGerald, Arnie Goldstein, Emily Korzynski, and Eli Roberts.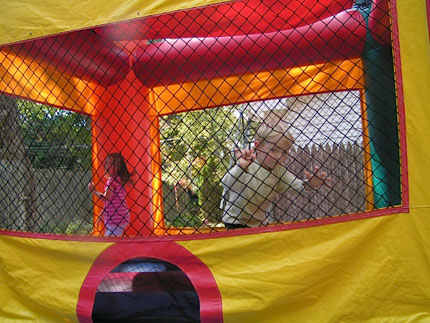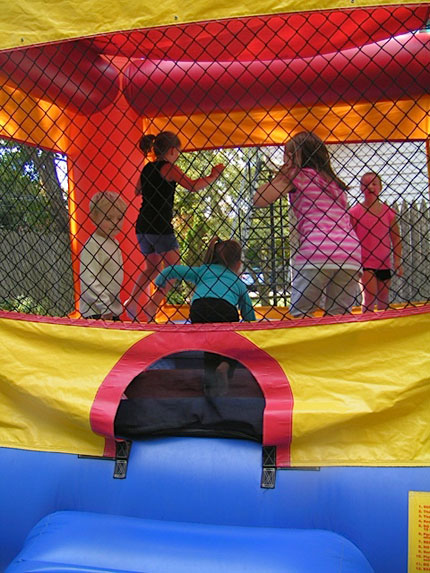 The Slate family ran their usual booth full of amazing handmade food and crafts, and brought the lovely Daisy the baby goat.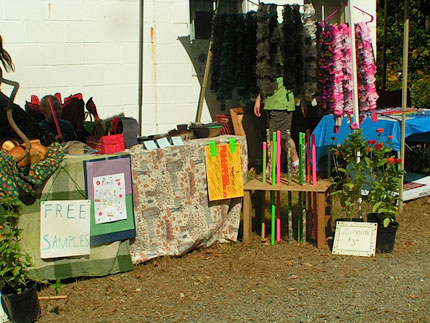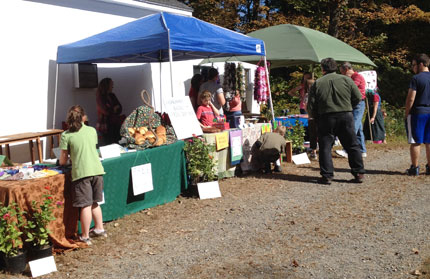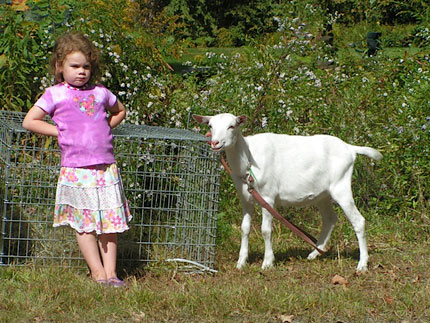 Adults got in on the facepainting act...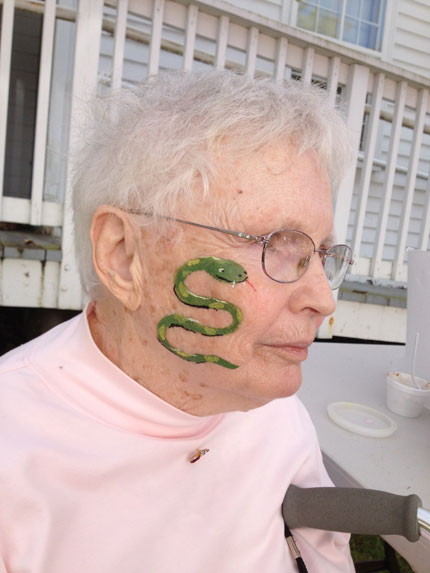 ...including a car raffle hopeful: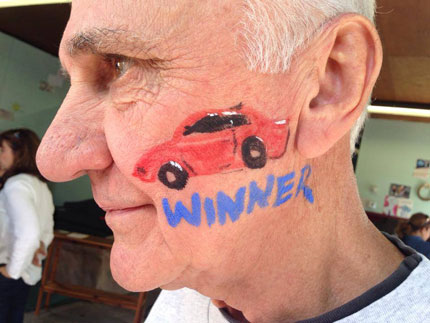 We also had (not too loud) music from Friends member Pat Smith.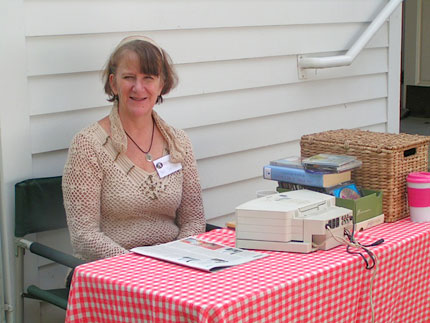 Did you see all the baskets we had at the teacup auction?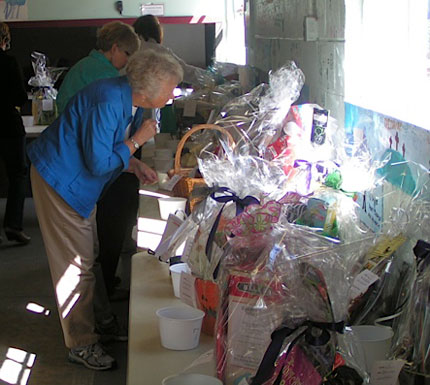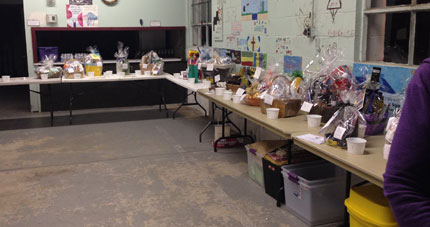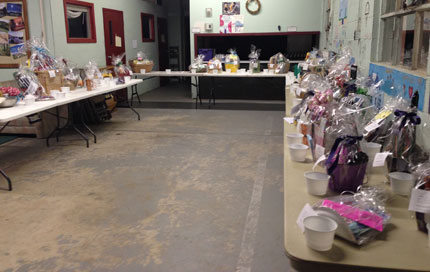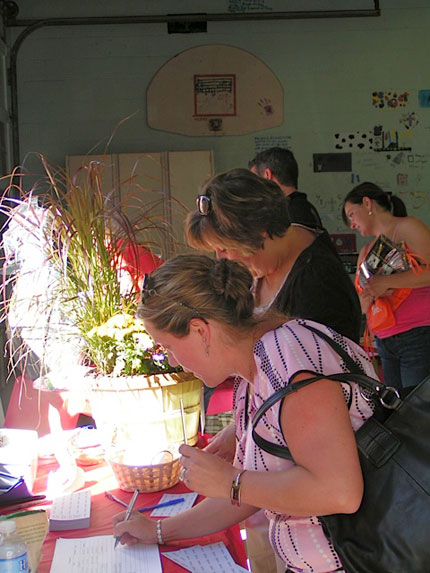 We hope you got some of the good stuff. The auction raised over $2,000 for the library.
Thanks to all the Friends of the Bakerville Library, who organized the event, publicized it, hauled things around, collected donations, created auction baskets, set up the auction, and cleaned everything up.
Please thank these donors and patronize the businesses who supported our library:
Green Woods Country Club

KidsPlay
Brick Mountain Railroad, Karen and Barry Cone
Kathy Kinane
Dianne Litchfield
Elaine Carmelich
Carole Korzynski
The Cerruto family
The Board of the Bakerville Library

The Nygren family
Clark and Chris Slate
Ann Matteis
Kathy White
CeCe Jenkins
Betty Stoutenberg
Jacqueline Kane, Massage Therapy
Newman's Own

New Hartford Diner
The Rubenoff family

Joe Koplar
Virginia Hotchkiss

Book Club for adults
Connecticut's Beardsley Zoo

D.C.S. Construction

Essex Steam Train and Riverboat
The Auclair family

Joan Auclair

Rick Goulet