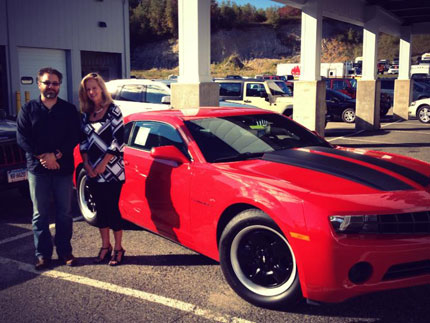 Jon Vandergrift! Congratulations, Jon, and thanks for your support!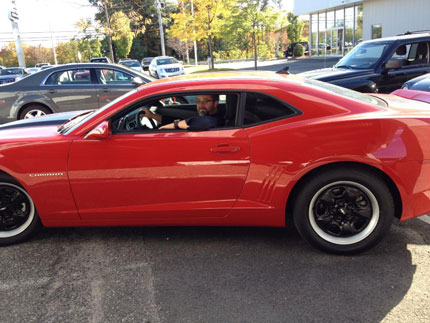 If you have an account with the Waterbury Republican, you can read their articles about the raffle here and here.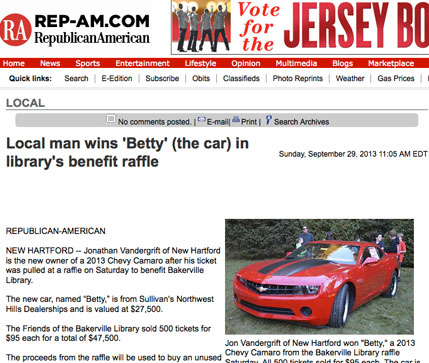 We were delighted to have Mabel Woolley, a longtime patron and former board member of the Bakerville Library, do the actual drawing.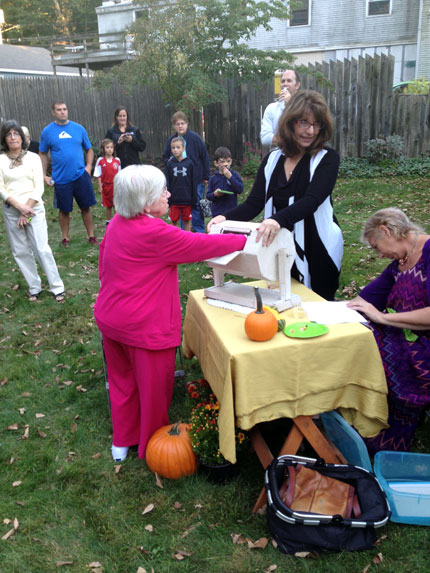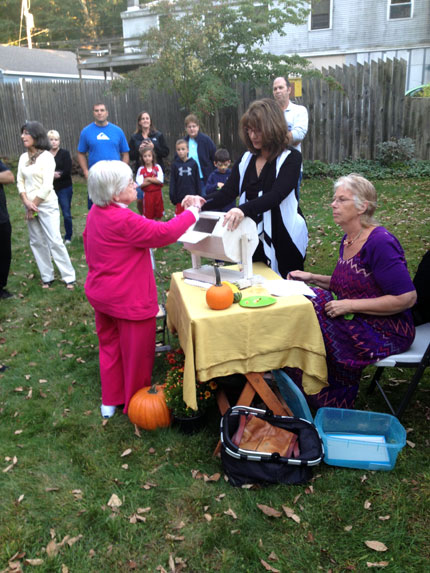 Thanks again to Sullivan's Northwest Hills Dealerships, who provided the car, were very patient with her travels, and made sure she stayed clean.
Thanks to our sponsors, Best Oil Inc. of Waterbury and Toce Brothers Inc. of Torrington.
Thanks also to Applehouse Sunoco in Torrington, to Scott Goff, to Gary's Hilltop Auto Repair in Torrington, to Goulet Printery, to Così in Avon, to Gresczyk Farms, to Marandino's in New Hartford, and to RJB Contracting for allowing us to display the car.
Thanks to OldCarRaffle.com for listing our raffle.
All proceeds from the raffle benefit the Bakerville Library.
Thanks to the Friends of the Bakerville Library, not only for working hard for months to pull off this raffle, but also, just when it seemed like all the work should end, for setting up the lovely reception for dozens of ticket buyers who showed up for the drawing.