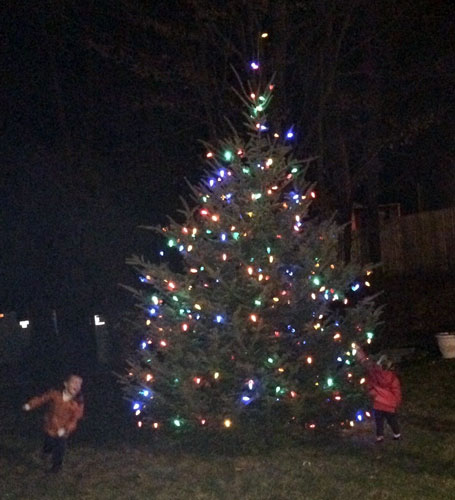 This week! Friday, December 1, from 6 to 8 pm.

Bonfire, carol sing, and tree lighting behind the library. Thanks to Mary Lee and Bob Dunn for the tree!

Again this year: The Slate family will be selling their handmade Christmas wreaths.

Echo Raffle. Tickets are $5 each. More details soon!

Mrs. Claus, GINGERBREAD CONTEST, children's craft, Frankie's Balloon Inspirations, more singing, and refreshments. Hot cider, cold cider, hot chocolate, and cookies! Thanks to Anne DeMichiel for the music!

Silent auction, as well as the popular wine grab bag, and good deals on restaurant gift certificates.
We have many really great items for our silent auction. See the list below, and check back through the week, to make your bidding plans! Some items may be combined, and some items may be in the Wine Pay & Pick, the Dining Out Grab Bag, or the Enjoy Connecticut offerings.
All proceeds from the silent auction benefit the Bakerville Library, an important community resource, and your neighborhood gathering place!
A Dunkin' Donuts ornament and $50 gift card from Dunkin' Donuts.
Two cactus/succulent planters from Home Depot.
Winter chickadee wall art and $20 gift card from Moscarillo's.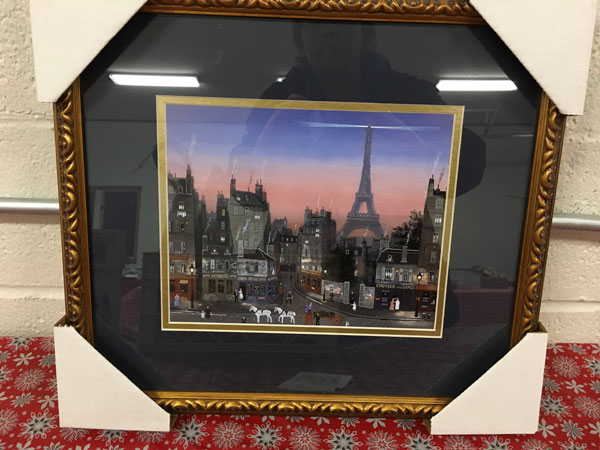 Evening in Paris lithograph donated by Mabel Woolley and John F. Woolley, Jr.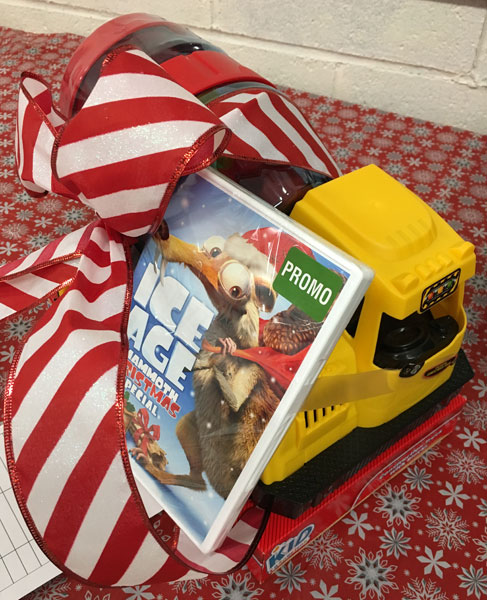 Cement mixer and Ice Age Mammoth Christmas Special DVD, donated by Walmart.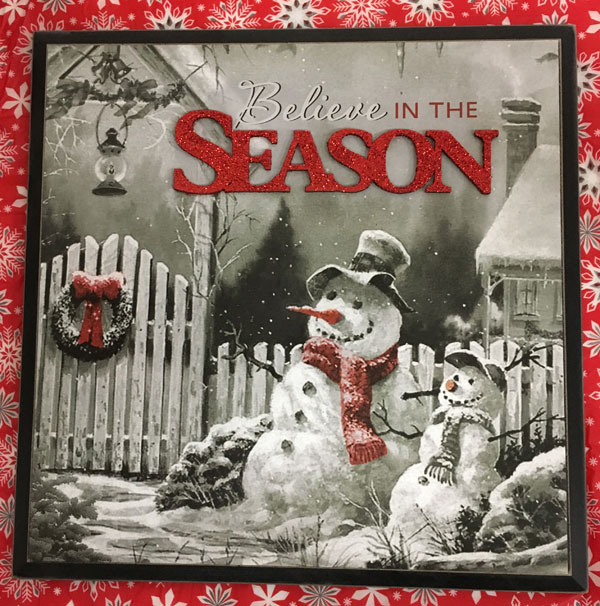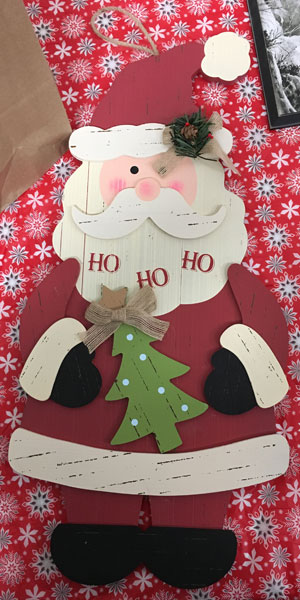 Holiday decor donated by Patty Cerruto.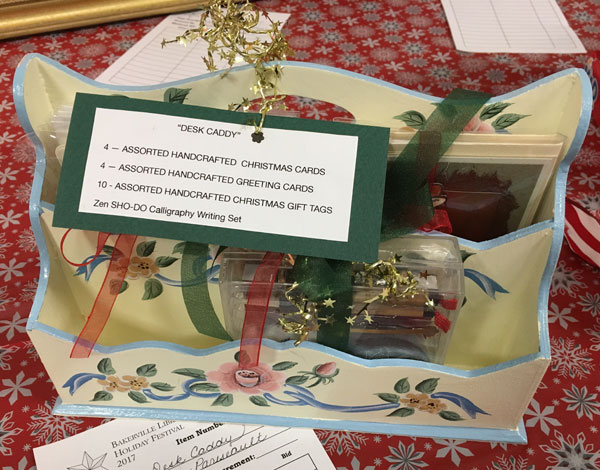 Desk caddy from Jacquie Pariseault.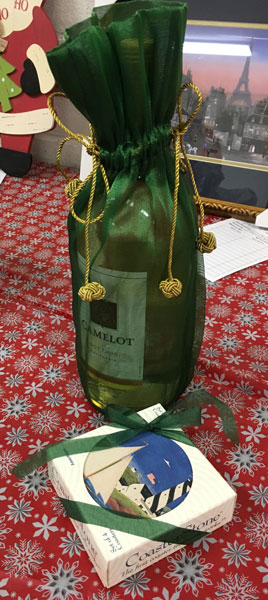 A bottle of wine and some coasters so you can drink it neatly...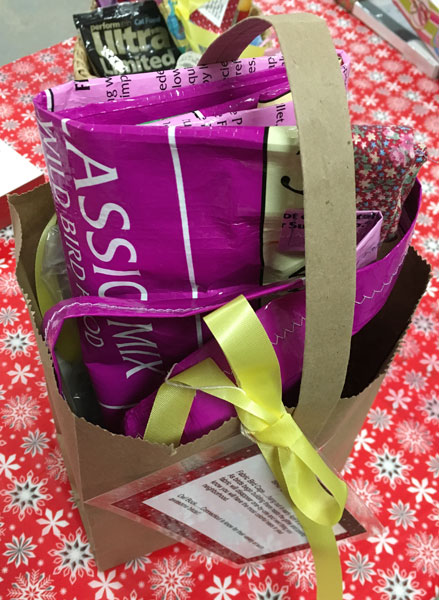 Bird sack. Colorful spring nesting materials and a book about owls.
Back this year: The always-popular wine and cheese tour of West Hill Pond, donated by Peter and Essie Humphrey.
Also from Peter Humphrey, a priceless gift certificate for a house call for dogs and/or cats during daytime hours. This is limited to the towns of New Hartford, Winchester, and Barkhamsted. It could be for a "problem" or for exam and routine vaccinations. Dr. Humphrey's license in CT is current and he has insurance.
A box of goodies from Bakerville's own RADWICK'S Coffee and Sandwich.
A Kindle from the Bakerville book club for adults.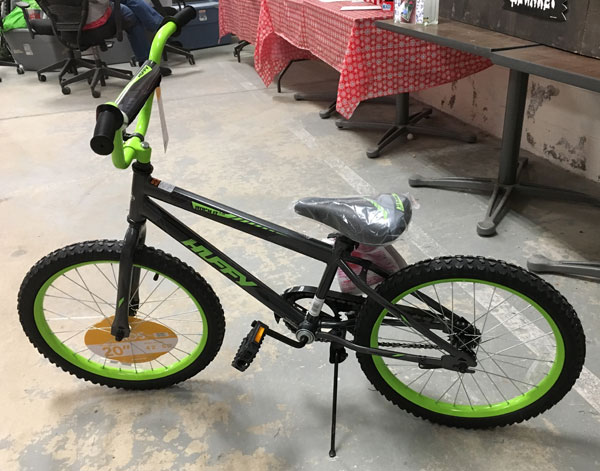 A new Huffy bike from Friends of Brodie.
A certificate for one of Hank FitzGerald's famous cheesecakes.
Gift certificate from the Christmas Tree Shops.
Two certificates for new services from Jacqueline Kane.
A platter of cookies from Better Baking by Beth.
A basket from Barden Farm.
Two tickets to Human Nature Jukebox at Foxwoods Resort Casino, March 3rd, 8 pm.
Mohawk Mountain ski ticket vouchers.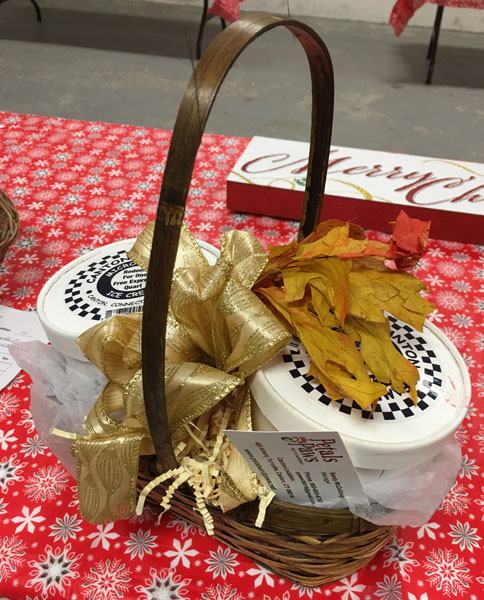 Ice cream gift basket from Canton Creamery.
Rick Goulet will be offering his annual load of crap.
Dragonfly Healing Arts (NH) - 45-minute private mediumship reading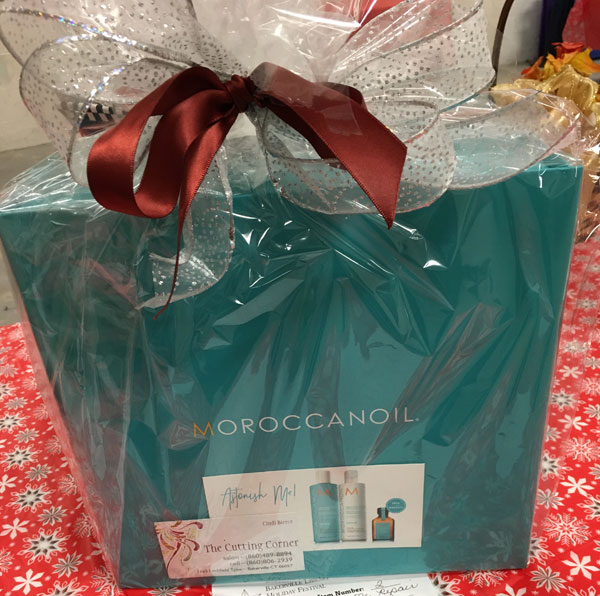 Cutting Corner - Astonish Me Repair Essential Trio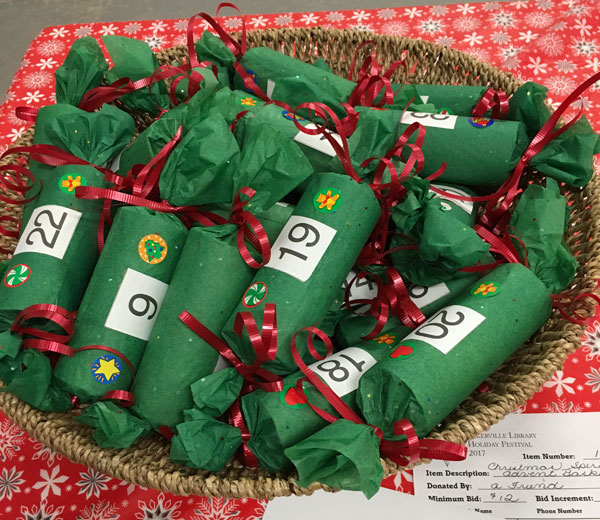 "Nips" Advent Calendar Baskets
Hand-quilted Holiday Table Runner from Dianne Litchfield
Dunkin' Donuts Gift Basket from Jean Griffey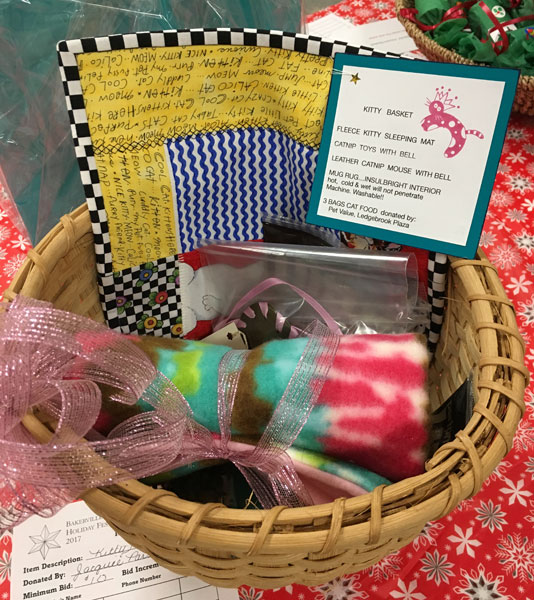 Cat and Dog Treat Baskets
Passes to:
The Valley Railroad (Essex Steam Train & Riverboat)
New Britain Museum of American Art
Kidcity Children's Museum in Middletown
Infinity Hall (Norfolk): Crystal Bowersox, 3/24/18
The Hartford Stage: "Feeding the Dragon"
Libations from New Hartford Wine and Beverage, Warehouse Wine & Liquor, Rt. 44 Wine & Liquor, Ponte's Torringford Package Store, Super Discount Liquors, The Bottle Stop.
Food so far!
- Bachi's