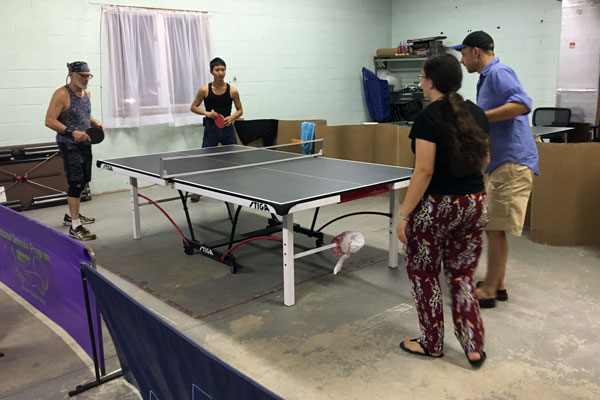 This just in: Does free ping pong lower crime rates?
And what about the word on the street: Can ping pong help stave off Alzheimer's?
We can't make any guarantees, but we'll keep having fun, anyway.
Bakerville Community Ping Pong, Thursdays, 7–9, at the Bakerville Library Annex.
All ages, all skill levels—from beginner to expert.
Everyone welcome. Improve your game, or just have a good time.
No pre-registration necessary—drop-ins welcome.
No charge.
Bring your paddle, or use one of ours.
Four tables! (Sometimes an extra table outside, with a crowd...)
Bonus: Popcorn, water, and occasional treats.