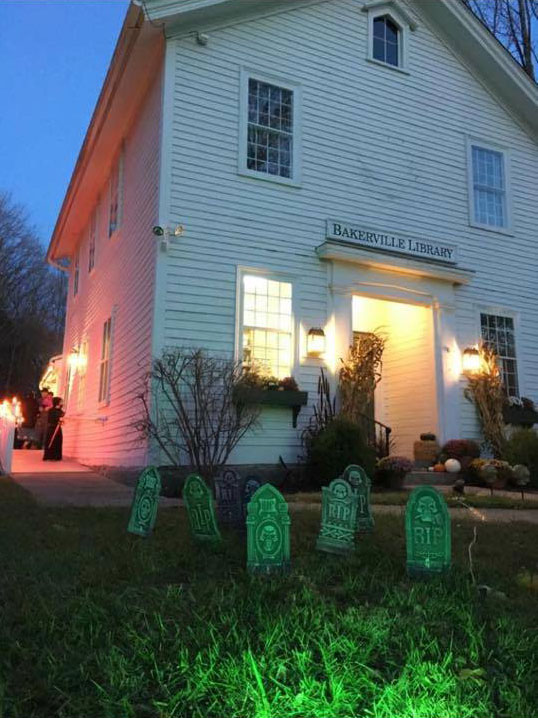 On Tuesday, October 31, the Boo Fest at the Bakerville Library will provide a safe Halloween for community kids. Drop in any time between 5 and 6:30 pm for trunk or treat, hay rides, a kids' costume contest,* a craft, and scary stories.

And the library will be open!
*The costume contest is for ages 0–6 and 7–12. Sign up at this link.
We would like to offer a big thank-you to Christy Tellier and the New Hartford Recreation Department for participating in the Trunk or Treat and letting us use their decorations.